Welcome to my website.
Thank you for looking at my paintings and ceramics.
I love living in the Northeast of England, close to the sea and the North York Moors, I am privileged to have access to some of the most fantastic landscapes in the world. It is easy to be inspired by the rugged coastline; ever changing and magnificent in all weathers. The majestic moors never fail to lift spirits and provide a myriad palette of colour , texture and mood.
If you have a favourite place you would like to see painted by me please get in touch to discuss it with me.

I have also included some of my ceramics, mainly stoneware, which can vary from large sculptural pieces like the torsos to small thrown ware. I am also making small fun pieces, sheep, pigs, seagulls etc, which are very popular at the coastal and moors outlets.
These change quickly, so can be readily viewed on Instagram

my face book page

and twitter page

please 'like' for regular updates (and feel free to share)

I hope you like what you see. I can now offer an online shop for giclee prints, or if you would like to discuss purchasing the originals, or any of the ceramics, please contact me through the website.
If there is anything I can help you with, please e mail me.
Meg
All materials and
images protected
by copyright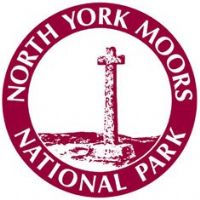 www.northyorkmoors.org.uk
/